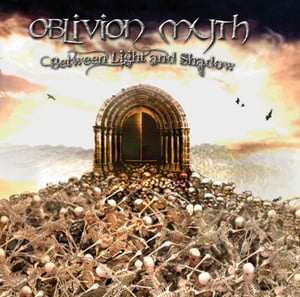 $

10.00
Between Light and Shadow
Release Date:2008
Length:48:04
Track Listing:
1 Gathering of Souls
2 Dimensions
3 Believer Deceiver
4 Knightserrant
5 Evil of All Corners
6 Twilight Dementia
7 Mirroracle
8 Mystique
Synopsis:
Oblivion Myth's debut has risen to meet a somewhat cult status and building strong support among the underground metal scene.
'Between Light And Shadow' kickstarts with the storming 'Gathering of souls', a trademark for the band's style as well as an omen for the following songs' quality. Well-played US power metal serves as the canvas, on which the band adds some speed/thrash brushes here and there, making the final outcome even more intriguing.
'Knightserrant' and 'Twilight dementia' are definitely highlights and have helped to create and augment a strong fanbase in the U.S. as well as Europe, thanks to their inspired material and of course their loyalty to heavy metal values.
Andy Freeman : Lead Vocals / Keyboards
Keith Smith : Lead Guitar / Vocals
Chris Selby : Lead Guitar
Patrick White : Bass
Patrick Nickell : Drums
For bulk orders contact OblivionMyrch@yahoo.com